Belarusian Translation Services USA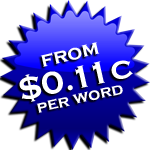 Bostico International is an international translation agency providing top quality translations. We know that accurate translation of your documents or brochures is essential to your business, and that is why we only use professional and qualified translators. Bostico International specialises in Belarusian translations and all our translators are expertly trained and tested. Our linguists are experts in their field and they are ready to provide you with their best medical, technical, or legal translations. No project is too big, no task to small, we are happy to work with small business as well as corporate giants and you all get the same low rates. Contact us now and get a Belarusian translation quote in minutes.
Many companies trust us to get their translations done on time and accurately, this includes many other translation agencies. Our rates are so low that we are even resold by third parties around the world. We have been providing Belarusian translations to both public and private government sectors including the police, and court services. Our Belarusian Translators are mother tongue and our database of translators ensures that we can guarantee you a fast turnaround, even on large documents with short deadlines.
Belarusian translations are available across the entire United States of America
Our top quality Belarusian translations are available in Manhattan, Los Angeles, Chicago, Houston, Phoenix, Philadelphia, San Antonio, Dallas, San Diego, San Jose, Detroit, San Francisco, Jacksonville, Indianapolis, Austin, Columbus, Ohio, Fort Worth, Charlotte, Memphis, Baltimore, Boston, El Paso, Milwaukee, Denver, Seattle, Nashville, Washington, District Of Columbia, Las Vegas, Portland, Louisville, Oklahoma City, Tucson, Atlanta, Albuquerque, Kansas City, Fresno, Sacramento, Long Beach, Mesa, Omaha, Cleveland, Virginia Beach, Miami, Oakland, Raleigh, Tulsa, Minneapolis, Colorado Springs, Honolulu, Arlington, Texas, Wichita, St. Louis, Tampa, Santa Ana, New Orleans, Anaheim, Cincinnati, Bakersfield, Aurora, Colorado, Pittsburgh, Riverside, Toledo, Stockton, Corpus Christi, Lexington, St. Paul, Anchorage, Newark, Buffalo, Plano, Henderson, Lincoln, Fort Wayne, Glendale, Arizona, Greensboro, Chandler, St. Petersburg, Jersey City, Scottsdale, Norfolk, Madison, Orlando, Birmingham, Baton Rouge, Durham, Laredo, Lubbock, Chesapeake, Chula Vista, Garland, Winston-Salem, North Las Vegas, Reno, Gilbert, Hialeah, Arlington, Washington, Akron, Irvine, Rochester, New York, Boise, Modesto, Fremont, Montgomery, Spokane, Richmond, Virginia, Yonkers, Irving, Shreveport, San Bernardino, Tacoma, Glendale, California, Des Moines, Augusta, Grand Rapids, Huntington Beach, Mobile, Moreno Valley, Little Rock, Amarillo, Columbus, Georgia, Oxnard, Fontana, Knoxville, Fort Lauderdale, Worcester, Salt Lake City, Newport News, Huntsville, Tempe, Brownsville, Fayetteville, Jackson, Tallahassee, Aurora, Illinois, Ontario, Providence, Overland Park, Rancho Cucamonga, Chattanooga, Oceanside, Santa Clarita, Garden Grove, Vancouver, Grand Prairie, Peoria, Arizona, Rockford, Cape Coral, Springfield, Illinois, Santa Rosa, Sioux Falls, Port St. Lucie, Dayton, Salem, Pomona, Springfield, Missouri, Eugene, Corona, Pasadena, Texas, Joliet, Pembroke Pines, Paterson, Hampton, Lancaster, Alexandria, Salinas, Palmdale, Naperville, Pasadena, California, Kansas City, Hayward, Hollywood, Lakewood, Torrance, Syracuse, Escondido, Fort Collins, Bridgeport, Orange, Warren, Elk Grove, Savannah, Mesquite, Sunnyvale, Fullerton, McAllen, Cary, Cedar Rapids, Sterling Heights, Columbia, South Carolina, Coral Springs, Carrollton, Elizabeth, Hartford, Waco, Bellevue, New Haven, West Valley City, Topeka, Thousand Oaks, El Monte, Independence, McKinney, Concord, Visalia, Simi Valley, Olathe, ClarksvilleDenton, Stamford, Provo, Springfield, Massachusetts, Killeen, Abilene, Evansville, Gainesville, Vallejo, Ann Arbor, Peoria, Illinois, Lansing, Lafayette, Thornton, Athens, Flint, Inglewood, Roseville, Charleston, Beaumont, Victorville, Santa Clara, Costa Mesa, Miami Gardens, Manchester, Miramar, Downey, Arvada, Allentown, Westminster, Waterbury, Norman, Midland, Elgin, West Covina, Clearwater, Cambridge, Pueblo, West Jordan, Round Rock, Billings, Erie, South Bend, San Ventura, Fairfield, Lowell, Norwalk, Burbank, Richmond, California, Pompano Beach, High Point, Murfreesboro, Lewisville, Richardson, Daly City, Berkeley, Gresham, Wichita Falls, Green Bay, Davenport, Palm Bay, Columbia, Missouri, Portsmouth, Rochester, Minnesota, Antioch, Wilmington. When providing a Belarusian to English translation, we will select linguists fom an English speaking country as this ensure the best results. When providing an English to Belarusian translation, we will select linguists living in their native language. All this is done to ensure the best possible translations.