Chinese Translation Services USA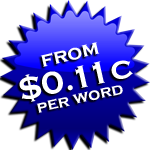 Bostico International provides high quality Chinese Translation services. Chinese is one of the most commonly spoken languages in the world with approximately one billion speakers worldwide, making Chinese Translation a much needed service in both Commercial Businesses as well as in the Public Sector. The Chinese language, both Mandarin and Cantonese, is very important in today's business scenario. Bostico International has mastered the art of Chinese Translation and formatting large and small documents into Chinese to make them accessible to the Chinese speaking population. Bostico International has a wide network of linguists throughout the nine regions of the UK and can provide Chinese Translation services suited to your needs.
Chinese translation is one of the most invaluable business tools in today's era of business globalisation, political organisation and information communications. There is a serious need in the international business world for Chinese translation and translators, not only fluent in their chosen languages, but also fluent and experienced in the field of industry they are working for. When a company submits a translated document, they put their business on the line - if the document is badly translated your client will be too busy correcting spelling errors and grammatical mistakes to pay attention to the actual presentation.
English to Chinese Translation
All of our linguists for Chinese translation are native speakers of Chinese (or any other language they may be working in) so you know that you're getting the most accurate service every time no matter what the language.

All of the translation done by Bostico International is done by native speakers of the relevant language. In other words, if you need a document translated from English to Chinese (traditional characters or simplified characters), a native speaking person will be doing your Chinese translation. Our professional translators can provide the most correct translations into or from Chinese and any other languages.
Our native Chinese translation team is one of the largest in the Chinese language sector. We work closely with a vast selection of qualified professionals all dedicated to a number of specialised areas.

With linguists offering Chinese Translation services based throughout the country, we are able to offer a UK-wide Chinese Translation service. When more than a direct Chinese Translation is required, our team is able to provide document formatting in a range of formats such as plain text, Quark and Microsoft Publisher. Bostico International prides itself on its high levels of customer satisfaction, and most of our business comes from recommendations. We have a strong focus on developing a client-company partnership and will work closely with you to meet your individual needs in Chinese Translation.
Our top quality Chinese translations are available in Manhattan, Los Angeles, Chicago, Houston, Phoenix, Philadelphia, San Antonio, Dallas, San Diego, San Jose, Detroit, San Francisco, Jacksonville, Indianapolis, Austin, Columbus, Ohio, Fort Worth, Charlotte, Memphis, Baltimore, Boston, El Paso, Milwaukee, Denver, Seattle, Nashville, Washington, District Of Columbia, Las Vegas, Portland, Louisville, Oklahoma City, Tucson, Atlanta, Albuquerque, Kansas City, Fresno, Sacramento, Long Beach, Mesa, Omaha, Cleveland, Virginia Beach, Miami, Oakland, Raleigh, Tulsa, Minneapolis, Colorado Springs, Honolulu, Arlington, Texas, Wichita, St. Louis, Tampa, Santa Ana, New Orleans, Anaheim, Cincinnati, Bakersfield, Aurora, Colorado, Pittsburgh, Riverside, Toledo, Stockton, Corpus Christi, Lexington, St. Paul, Anchorage, Newark, Buffalo, Plano, Henderson, Lincoln, Fort Wayne, Glendale, Arizona, Greensboro, Chandler, St. Petersburg, Jersey City, Scottsdale, Norfolk, Madison, Orlando, Birmingham, Baton Rouge, Durham, Laredo, Lubbock, Chesapeake, Chula Vista, Garland, Winston-Salem, North Las Vegas, Reno, Gilbert, Hialeah, Arlington, Washington, Akron, Irvine, Rochester, New York, Boise, Modesto, Fremont, Montgomery, Spokane, Richmond, Virginia, Yonkers, Irving, Shreveport, San Bernardino, Tacoma, Glendale, California, Des Moines, Augusta, Grand Rapids, Huntington Beach, Mobile, Moreno Valley, Little Rock, Amarillo, Columbus, Georgia, Oxnard, Fontana, Knoxville, Fort Lauderdale, Worcester, Salt Lake City, Newport News, Huntsville, Tempe, Brownsville, Fayetteville, Jackson, Tallahassee, Aurora, Illinois, Ontario, Providence, Overland Park, Rancho Cucamonga, Chattanooga, Oceanside, Santa Clarita, Garden Grove, Vancouver, Grand Prairie, Peoria, Arizona, Rockford, Cape Coral, Springfield, Illinois, Santa Rosa, Sioux Falls, Port St. Lucie, Dayton, Salem, Pomona, Springfield, Missouri, Eugene, Corona, Pasadena, Texas, Joliet, Pembroke Pines, Paterson, Hampton, Lancaster, Alexandria, Salinas, Palmdale, Naperville, Pasadena, California, Kansas City, Hayward, Hollywood, Lakewood, Torrance, Syracuse, Escondido, Fort Collins, Bridgeport, Orange, Warren, Elk Grove, Savannah, Mesquite, Sunnyvale, Fullerton, McAllen, Cary, Cedar Rapids, Sterling Heights, Columbia, South Carolina, Coral Springs, Carrollton, Elizabeth, Hartford, Waco, Bellevue, New Haven, West Valley City, Topeka, Thousand Oaks, El Monte, Independence, McKinney, Concord, Visalia, Simi Valley, Olathe, ClarksvilleDenton, Stamford, Provo, Springfield, Massachusetts, Killeen, Abilene, Evansville, Gainesville, Vallejo, Ann Arbor, Peoria, Illinois, Lansing, Lafayette, Thornton, Athens, Flint, Inglewood, Roseville, Charleston, Beaumont, Victorville, Santa Clara, Costa Mesa, Miami Gardens, Manchester, Miramar, Downey, Arvada, Allentown, Westminster, Waterbury, Norman, Midland, Elgin, West Covina, Clearwater, Cambridge, Pueblo, West Jordan, Round Rock, Billings, Erie, South Bend, San Ventura, Fairfield, Lowell, Norwalk, Burbank, Richmond, California, Pompano Beach, High Point, Murfreesboro, Lewisville, Richardson, Daly City, Berkeley, Gresham, Wichita Falls, Green Bay, Davenport, Palm Bay, Columbia, Missouri, Portsmouth, Rochester, Minnesota, Antioch, Wilmington. When providing a Chinese to English translation, we will select linguists fom an English speaking country as this ensure the best results. When providing an English to Chinese translation, we will select linguists living in their native language. All this is done to ensure the best possible translations.