Kurdish Translation Services USA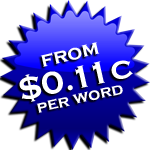 Kurdish is a language spoken in a region that is commonly called Kurdistan, and is spoken by people in Syria, Iran, Iraq and Turkey. Because of the rarity of fluent bilinguals from this sector, as well as the scarcity of available Kurdish speakers, Kurdish Translator services are hard to come by. This is why Bostico International Translation Services is so proud to present this addition to their services, now covering almost every language in the world. For a Kurdish Translator that is both accurate and professional, come to Bostico International.
If you require a top quality Kurdish Translator or any Kurdish translation and interpretation services, you have come to the right company. Bostico International hosts a wide range of services and a team of Kurdish speaking natives – one of which you can choose to be your personal Kurdish Translator. Our team of professional Kurdish communicators is comprised of experienced interpreters that have been communicating between languages for years. Their specific industry knowledge and their subject specific expertise will serve you well in the legal, business and personal matters you require a Kurdish Translator for.
Bostico International provides you an excellent opportunity to make your business and legal documents, correspondence, leaflets, company brochures, reports, websites, voice recordings, and other formatted materials, accessible and understandable to your Kurdish clients.
For a professional and specialised Kurdish Translator, native to the Kurdish tongue, you should contact us immediately. Our policy at Bostico International Translation Services is to provide Kurdish translation only by a native Kurdish Translator, fluent in both English and Kurdish. This makes our service valuable and rare – a great tool for any business and a welcome utility for any personal communications. Bostico International Translation Services can help you with a Kurdish translation package that will suit your task, whether it is print media, graphical, video, Braille, spoken or telephonic content. Come to Bostico International for a Kurdish Translator – friendly, useful and efficient.
Specialising in localised and subject specific communication between every language in the world, Bostico International Translation Services offers you the chance to take advantage of a whole range of new customers, with our services, including a Kurdish Translator services, at our website.
Kurdish translations are available across the entire United States of America
Our top quality Kurdish translations are available in Manhattan, Los Angeles, Chicago, Houston, Phoenix, Philadelphia, San Antonio, Dallas, San Diego, San Jose, Detroit, San Francisco, Jacksonville, Indianapolis, Austin, Columbus, Ohio, Fort Worth, Charlotte, Memphis, Baltimore, Boston, El Paso, Milwaukee, Denver, Seattle, Nashville, Washington, District Of Columbia, Las Vegas, Portland, Louisville, Oklahoma City, Tucson, Atlanta, Albuquerque, Kansas City, Fresno, Sacramento, Long Beach, Mesa, Omaha, Cleveland, Virginia Beach, Miami, Oakland, Raleigh, Tulsa, Minneapolis, Colorado Springs, Honolulu, Arlington, Texas, Wichita, St. Louis, Tampa, Santa Ana, New Orleans, Anaheim, Cincinnati, Bakersfield, Aurora, Colorado, Pittsburgh, Riverside, Toledo, Stockton, Corpus Christi, Lexington, St. Paul, Anchorage, Newark, Buffalo, Plano, Henderson, Lincoln, Fort Wayne, Glendale, Arizona, Greensboro, Chandler, St. Petersburg, Jersey City, Scottsdale, Norfolk, Madison, Orlando, Birmingham, Baton Rouge, Durham, Laredo, Lubbock, Chesapeake, Chula Vista, Garland, Winston-Salem, North Las Vegas, Reno, Gilbert, Hialeah, Arlington, Washington, Akron, Irvine, Rochester, New York, Boise, Modesto, Fremont, Montgomery, Spokane, Richmond, Virginia, Yonkers, Irving, Shreveport, San Bernardino, Tacoma, Glendale, California, Des Moines, Augusta, Grand Rapids, Huntington Beach, Mobile, Moreno Valley, Little Rock, Amarillo, Columbus, Georgia, Oxnard, Fontana, Knoxville, Fort Lauderdale, Worcester, Salt Lake City, Newport News, Huntsville, Tempe, Brownsville, Fayetteville, Jackson, Tallahassee, Aurora, Illinois, Ontario, Providence, Overland Park, Rancho Cucamonga, Chattanooga, Oceanside, Santa Clarita, Garden Grove, Vancouver, Grand Prairie, Peoria, Arizona, Rockford, Cape Coral, Springfield, Illinois, Santa Rosa, Sioux Falls, Port St. Lucie, Dayton, Salem, Pomona, Springfield, Missouri, Eugene, Corona, Pasadena, Texas, Joliet, Pembroke Pines, Paterson, Hampton, Lancaster, Alexandria, Salinas, Palmdale, Naperville, Pasadena, California, Kansas City, Hayward, Hollywood, Lakewood, Torrance, Syracuse, Escondido, Fort Collins, Bridgeport, Orange, Warren, Elk Grove, Savannah, Mesquite, Sunnyvale, Fullerton, McAllen, Cary, Cedar Rapids, Sterling Heights, Columbia, South Carolina, Coral Springs, Carrollton, Elizabeth, Hartford, Waco, Bellevue, New Haven, West Valley City, Topeka, Thousand Oaks, El Monte, Independence, McKinney, Concord, Visalia, Simi Valley, Olathe, ClarksvilleDenton, Stamford, Provo, Springfield, Massachusetts, Killeen, Abilene, Evansville, Gainesville, Vallejo, Ann Arbor, Peoria, Illinois, Lansing, Lafayette, Thornton, Athens, Flint, Inglewood, Roseville, Charleston, Beaumont, Victorville, Santa Clara, Costa Mesa, Miami Gardens, Manchester, Miramar, Downey, Arvada, Allentown, Westminster, Waterbury, Norman, Midland, Elgin, West Covina, Clearwater, Cambridge, Pueblo, West Jordan, Round Rock, Billings, Erie, South Bend, San Ventura, Fairfield, Lowell, Norwalk, Burbank, Richmond, California, Pompano Beach, High Point, Murfreesboro, Lewisville, Richardson, Daly City, Berkeley, Gresham, Wichita Falls, Green Bay, Davenport, Palm Bay, Columbia, Missouri, Portsmouth, Rochester, Minnesota, Antioch, Wilmington. When providing a Kurdish to English translation, we will select linguists fom an English speaking country as this ensure the best results. When providing an English to Kurdish translation, we will select linguists living in their native language. All this is done to ensure the best possible translations.