Punjabi Translation Services USA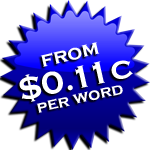 Punjabi is just one of over 200 languages we translate and no matter what you specialist subject is, we have a qualified experienced linguist for it, including:
Punjabi website translation
Legal Punjabi translations
Punjabi medical translation
Punjabi marketing translation
Technical Punjabi translations
Many Public Sector organizations including councils and NHS trusts use Bostico International for their quality Punjabi translations.
Punjabi Translators
It is always our policy to use in-country native speakers for all our translations. However depending on your target audience, you may wish to have a translator based elsewhere.
For example in the USA, many government organizations require Punjabi translations for Punjabi communities in the USA. In this case they might request a linguist based in the USA as they are immersed in the language that the target audience speak, which may have subtle differences to the Punjabi spoken in Pakistan and India.
If you have a preference as to where your Punjabi translator is based just let us know and we'll make sure we use the best translator most suitable for your project.
Punjabi Script
Punjabi is written in two different scripts; Shahmukhi by the predominantly Muslim Punjabi speakers in Pakistan and Gurumukhi by Sikhs and Hindus largely in India. Shahmukhi script is a variant of Arabic and is also the script used to write Urdu.
When ordering your English to Punjabi translation it is essential to let us know the intended audience of your document or website so that we can use the correct script for the translation. That way you get the best quality translation, most suitable for your audience.
ਪੰਜਾਬੀ - Gurumukhi
پنجابی - Shahmukhi
Punjabi is the most spoken language in Pakistan with an estimated 88 million speakers worldwide. It is also spoken by around 29 million people in the Indian state of Punjab and has a large number of minor populations in the USA, USA, Canada, South Africa, Malaysia and Saudi Arabia.